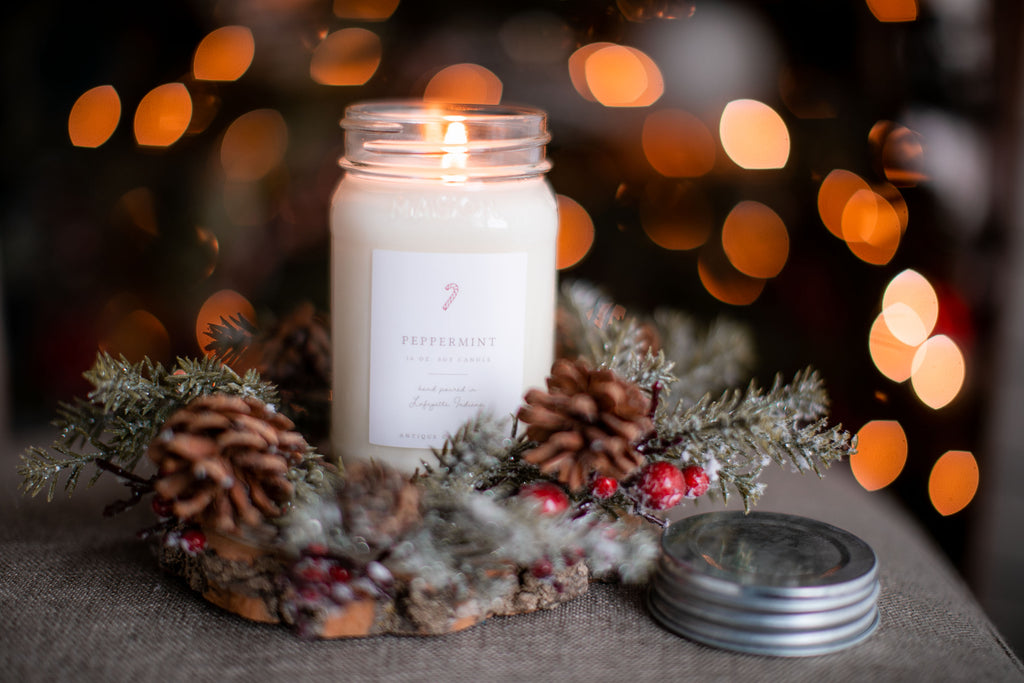 It's Beginning To Smell A Lot Like Christmas! 
We love our holiday candle scents and think you will too. These make the perfect touch to add to your home for hosting OR the perfect gift to your guests. 
Tree Farm 
Tree Farm by Vintage Porch is a nostalgic scent of crisp, freshly trimmed evergreen and Fraser fir pines, wrapped in delicate notes of winter cedarwood.
Peppermint 
Peppermint
 is a classically sweet scent with refreshing candied mint and soft notes of creamy vanilla.
Christmas Day 
Christmas Day is a Christmas celebration with top notes fresh pine, cozy balsam, and fir, blended with a heart of cinnamon sticks, clove, and soft hints of fruit and sweet oak moss.
**My personal favorite.**
Good Tidings 
Good Tidings is a warm holiday blend of evergreens, citrus, cinnamon, and clove, highlighted by a sweet musk of raspberry, maple, and vanilla.
If you love the warm and cozy scents of the holidays, these candles are for you! 
Use code: CANDLE10 for 10% off your candle purchase online .