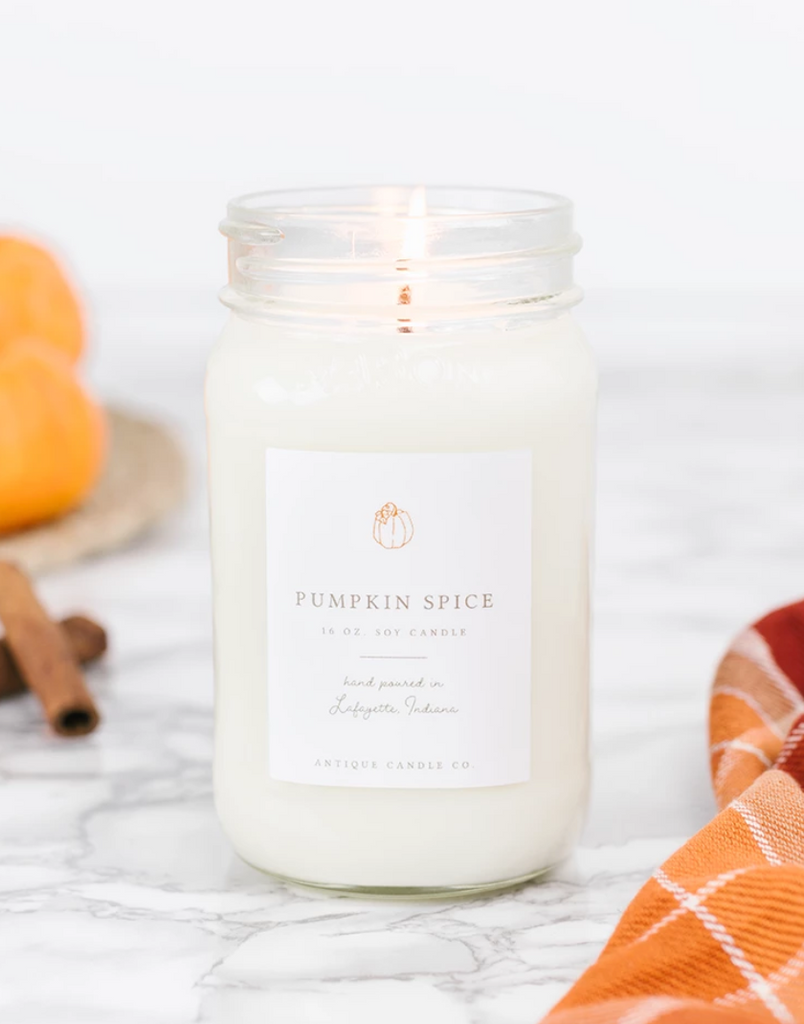 Apple Pickin'
Apple Pickin' is a bright scent with top notes of crisp, sweet red apples freshly picked from a sunny autumn orchard.
Fall Harvest 
Fall Harvest is a sweet and cozy autumn blend with fresh apple and orange peel, highlighted with warm notes of spicy cinnamon, clove, and vanilla.
Pumpkin Spice 
Pumpkin Spice is a warm fall classic with a blend of sugary spiced pumpkin, highlighted with cozy notes of honey, maple, and vanilla.
If you love the warm scents of fall, these candles are for you! 
Use code: CANDLE10 for 10% off your candle purchase online .