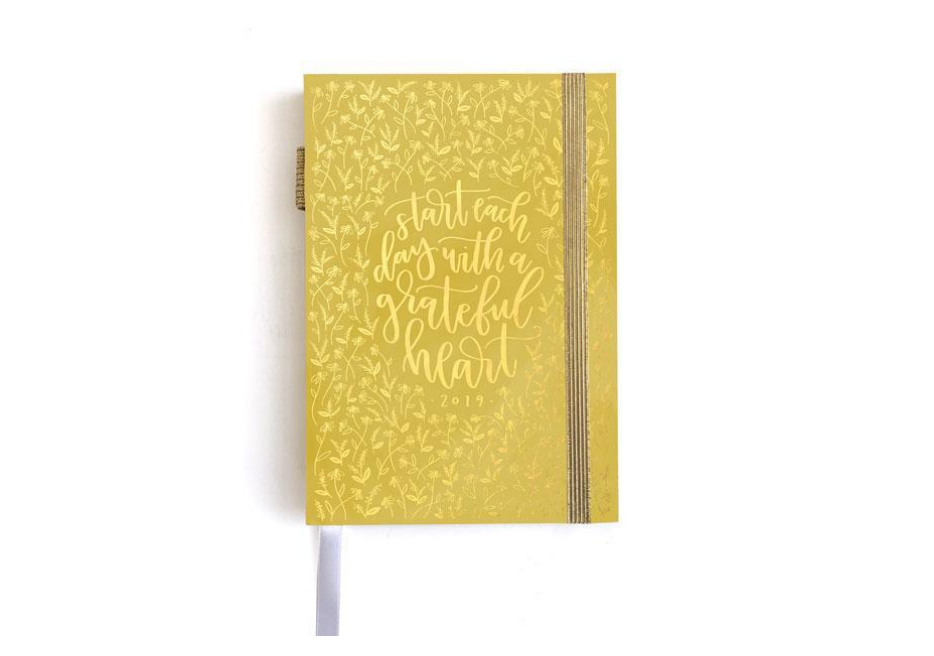 My family and friends know that pretty paper goods ARE MY JAM! Seriously, I have STACKS of cards just waiting for a note and stamp to ship off. I love, love, love the old school way of sending a note for any occasion or simply just because. To be honest, one of my favorite things I get to do every single day is write hand written notes to include with CCXO orders. 
By popular request, we've brought in 2019 Planners from One Canoe Two. They are SO DANG PRETTY and I am planning to do a Facebook Live showing them off. No promises on a date and time, because I have an eight month old baby. My sweet Holly Sue is simply the best, but I've learned reallllllly quickly I'm on her schedule most days. Stay tuned for that announcement! 
This collection comes in two different styles and I am contemplating keeping both for myself because I love them that much. Is two planners crazy?! Maybe that's counter productive to having an organized schedule and a productive to-do list. 
And HELLO coordinating floral list pad!! I will make all the lists, all day every day! I may or may not check everything off my list most days, but I'll still make 'em. Nothing is more gratifying than making that little "check" after finishing a task. 
Our newest collection even has a few birthday cards. I'll celebrate anyone's birthday. Grandpa, Grandma, my parents, my sisters, nieces and nephews, my second grade teachers, my BFF's, the neighbor lady next door, coworkers, ANYONE! Sending out a little birthday wish and letting them know that you thought of them on their special day is so fun. Don't get me wrong, I will still wish you a happy birthday on your Facebook wall, your IG "it's my birthday" post, & maybe even tweet at you. But, the OG birthday card...that's truly celebrating!
If your pretty paper goods love runs deep like mine, shop our entire "GIFT" collection online. Use code "OLDSCHOOL" for 15% off because nothing would make me happier than making snail mail cool again. 
Long live, smail mail. 
XO 
Courtney