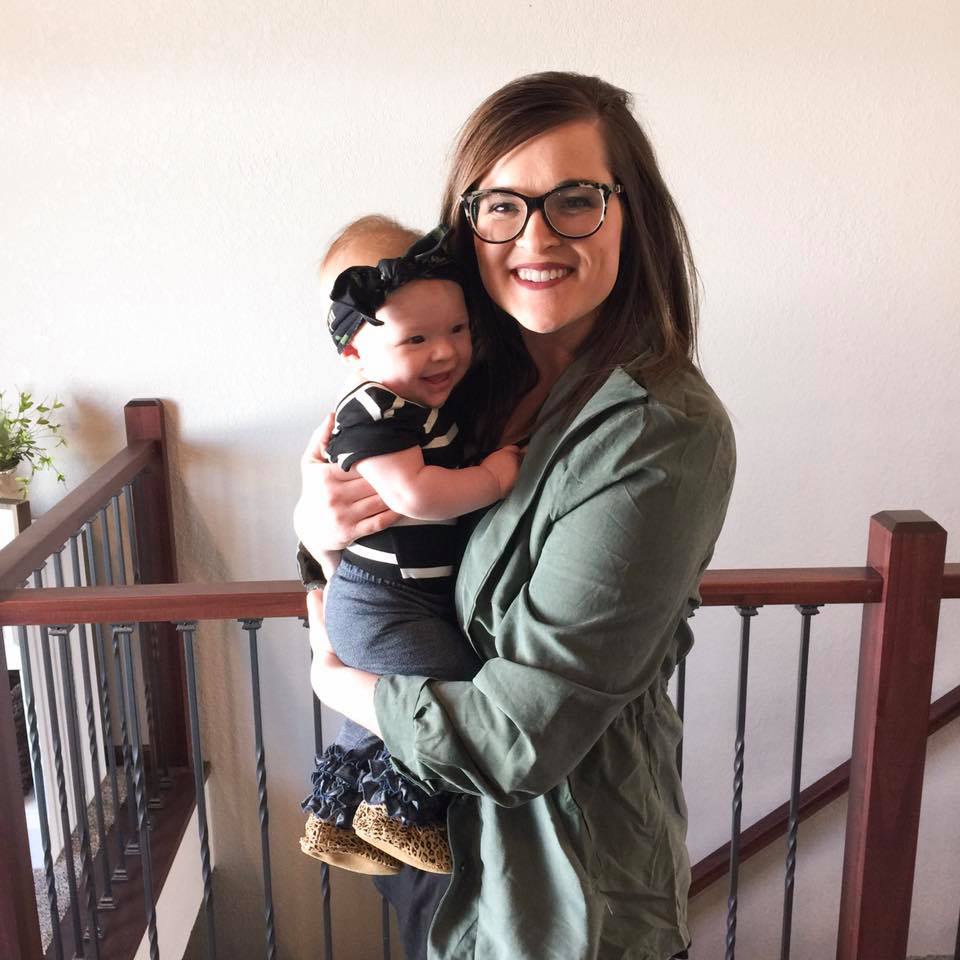 Hi, I'm Courtney Sue and this is my husband's tiny twin, Holly Sue!
I've been LIVING in this outfit for the past two weeks,
so I guess it's more than my "outfit of the day". 
The ultimate comfy criss cross tee! I wear this often and layer it with EVERYTHING! It's also available in light blue and mauve.
If you haven't tried KanCan denim yet, you're missing out. They are a structured denim made to wear again and again.
This brand offers plenty of stretch, which we LOVE! 
We've restocked these light wash KanCan skinny jeans once already.
Thinking we will be restocking them again because they are perfect for the spring and summer seasons! 
I'm obsessed with this olive green cargo jacket featuring a cinched waist + pockets. It's light weight enough to wear all year round. As a new mom I am all for comfortable and versatile clothes. 
I'm a firm believer in good footwear and the Liberty Black boots are top notch. This fun cheetah pair is so pretty in person!
They are so versatile and can add a punch of texture + print to any outfit. 
Shop my entire outfit 10% off with code "COURTNEY10" online! 
XO 
Courtney