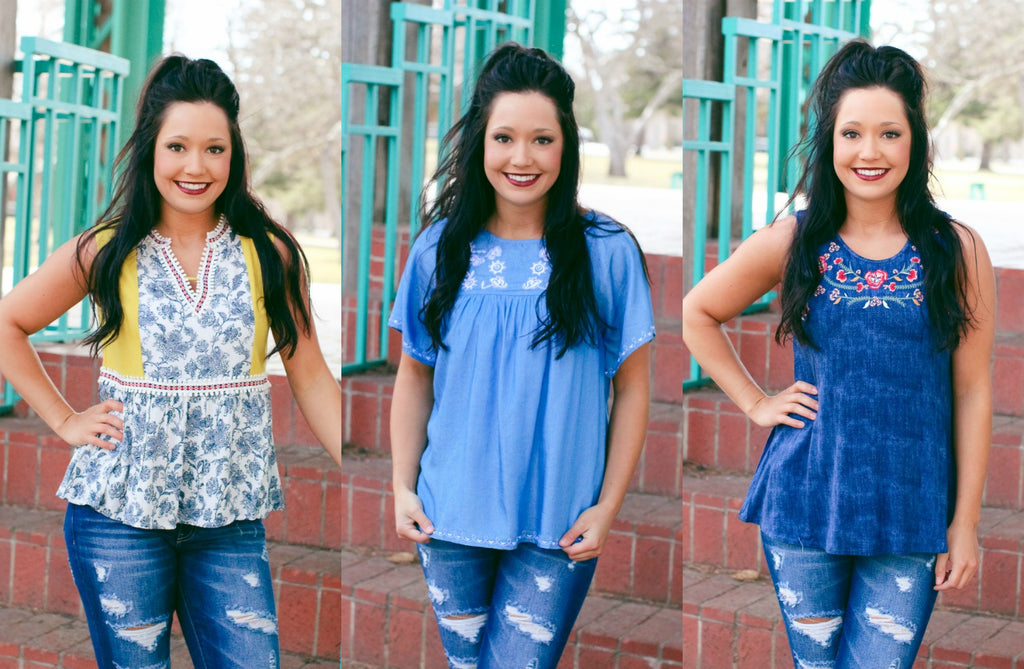 Even though it's been a NEVER ENDING winter, it's spring at CCXO!
We have so many new spring styles (a lot of them can be layered) that are sure to brighten your day! Here are some of my current favorites:
I own this entire outfit...
this one is on my wish-list (and it just got restocked)...
and this one, just need that sun to come out...
yep, I own this too...
and this one is PERFECT for any summer event! 
I want to give YOU $10 to shop our new styles!
Use code "APRIL10" online to reedem. Expires 4-30-18. 
XO 
Courtney