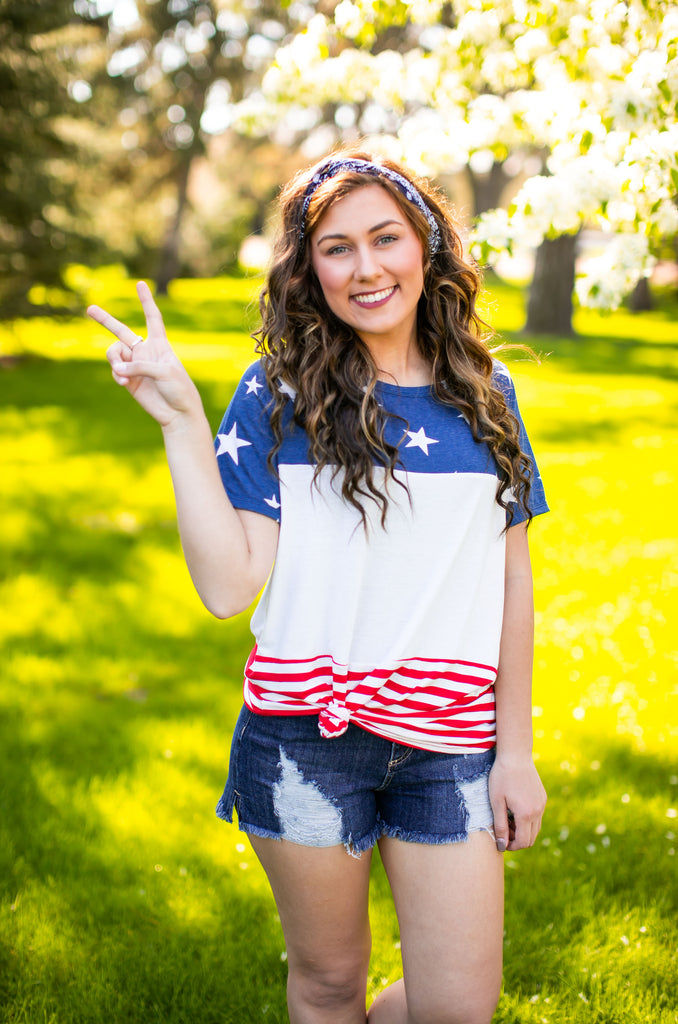 We are so excited about this Americana collection and hope you will be too! There's stars, stripes, and everything in between that will be absolutely cute for your Memorial Day + 4th of July festivities. 
So many things come to mind when we think about these holidays, but first and foremost is our love for the good 'ol United States of America. We will be so honored if you choose to wear CCXO while you make memories with your family and friends gathered around a bonfire, at the lake, shooting fireworks, or at a parade. 
Enjoy 10% off our Americana collection with code "BRAVE" online! 
Shop qualifying styles HERE. 
XO 
Courtney