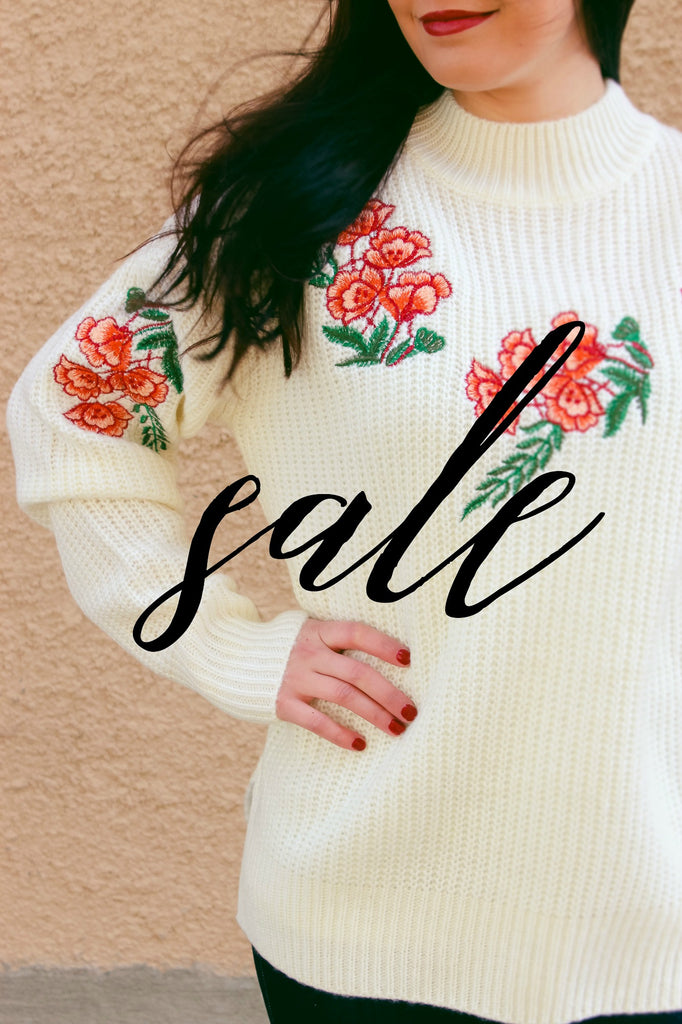 A blizzard in March is unfortunately not abnormal in South Dakota or the Midwest. Yesterday we had rain, sleet, thunder, lightening, and snow. Mother Nature literally couldn't decide what season it was. 
Stay cozy and warm inside with a cup of cocoa and shop our
WINTER BLOWOUT SALE -- $5, $10, & $15 styles. 
Happy Shopping! 
XO 
Courtney