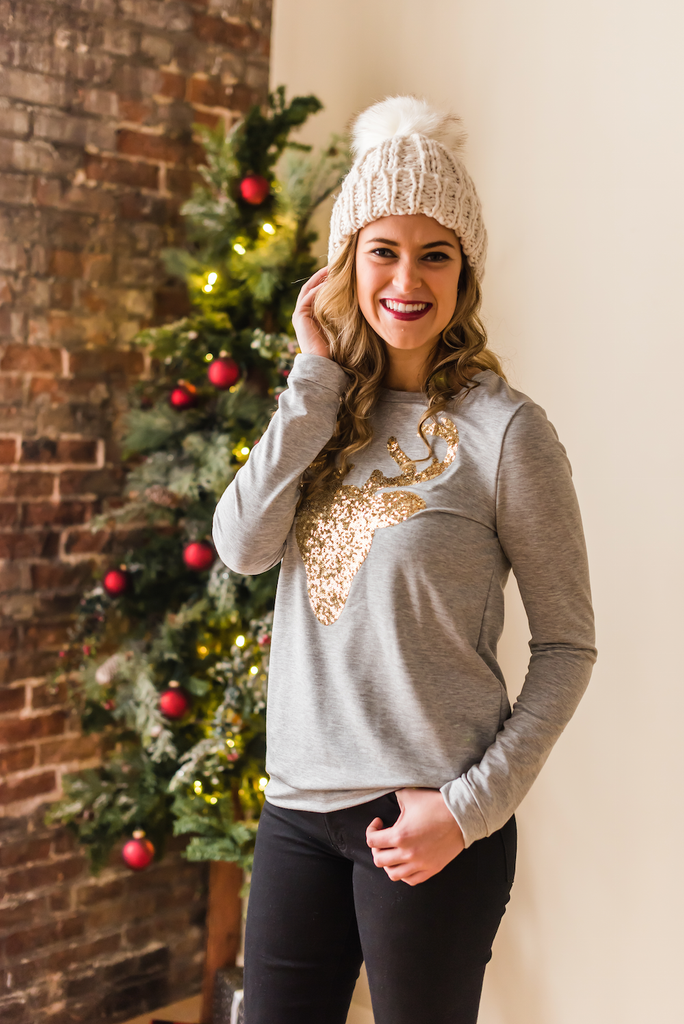 There's something about the holiday season that is truly magical. This year I decorated for Christmas SUPER EARLY. Like, the kind of early that people are judgmental about. My tree was lit and topped with sparkly ornaments well before Halloween this year. NO SHAME! 
Part of the excitement for the holidays, is all of the cozy styles at CCXO. Hands down, the best photo shoot of the year is our Holiday Glam collection. That collection is finally here and these are my favorite styles. 
Get 50% off my three favorites with code "COURTNEYSFAVES" - today only! 
Because your closet NEEDS a festive reindeer top, something super sparkly for layering, and a classic buffalo check.
I hope you enjoy our latest and greatest collection as much as I do! 
XO 
Courtney